I selected 31 Famous male designers from around the world. They are such a ruler in the fashion industry and are very popular and famous …
Inspiring people who have changed the course of the aesthetic world. Fantastic postures in life, and revolutionary.
1. Giorgio Armani

The outstanding Italian fashion designer, Giorgio Armani, is famous for the clean, tailored lines of his menswear collections. He established the fashion powerhouse, Armani, in 1975, and by 2001 was acclaimed as the most successful designer from Italy. Successful is an understatement for Giorgio Armani, earning an annual turnover of $1.6 billion and a personal fortune of $7 billion as of 2012. Armani is the first-ever designer to ban models who had a Body Mass Index under 18, revolutionizing the fashion industry and transforming how the industry thinks about body image. Giorgio Armani is truly a living legend.
2. Calvin Klein

Calvin Klein has dominated the fashion world as a top house for over 75 years. Born in 1942, the Bronx native studied fashion at the Fashion Institute of Technology in New York City, before apprenticing for a designer for a coat and suit manufacturer in the New York garment district. When he established his company in 1968, he transformed style in an age where hippie-style clothing was all the rage. His timeless aesthetic is portrayed in his collections, emphasizing classic modernity with simple yet trendy and fashionable pieces.
3.  Ralph Lauren
Worth $7.5 billion, Ralph Lauren is celebrated for his exquisite fashion sense that embodies chic sophistication and classic innovation and style. In 1970, the first-ever Polo logo was showcased in Ralph Lauren's ground-breaking line of women's suits, designed in the classic men's style. Two years later, the famous short sleeve shirt with the renowned Polo emblem appeared again, becoming a classic. The shirts have since prevailed, permeating throughout the world.
4. Christian Dior

Born in 1905, the iconic French designer was eminent for his distinctive "New Look" silhouette. Debuted in 1947, Christian Dior suits and dresses revolutionized the way women dress and considered fashion following World War II.  The house-made headlines in July of 2016, naming Maria Grazia Chiuri as the first-ever female artistic director in Dior's seven decades of male leadership. In two short years, the former Valentino co-creative director has already made an incredible impact on the fashion house, using the runway as a platform to spread messages of women empowerment, feminism, and the arts.
5. Tom Ford

Tom Ford has donned one of the most famous contemporary designers, creating high fashion, high-end accessories, and clothing that we can't get enough of. The designer has served as creative director for both Yves Saint Laurent and Gucci, before creating his fabulous label. The Texas-born icon aspired to become an actor, but fate had other 'designs' for him. The icon's popularity reached its peak in 2000 when he won the award for Best International Designer.
6. Pierre Cardin

The Italian-born Frenchman is praised for his 20thcentury pieces that exuded a futuristic flair. As Pierre Cardin rose to fame in the age of the space race, his creations embodied the perfect touch of innovation, inventiveness, and modishness. His 'bubble dresses' radiated science fiction, combining earthly elegance with out-of-this-world colors and avant-garde design.
7. Yves Saint Laurent

Yves Saint Laurent gained popularity in the world of fashion due to his creativity in redesigning masculine clothing into beautiful, feminine pieces for women. Perhaps one of the most renowned designers in France, Yves was the first designer to introduce 'power dressing' for women in the form of trendy, high fashion power suits in 1966. The visionary is credited with designing the men's smoking jacket and goes down in history for his legendary 'ready to wear' fashion clothing, a fresh concept during his time.
8. Christian Louboutin

Born in France in 1963, Christian Louboutin has flourished as a top fashion designer for over two decades. The icon was expelled from school at age 16, a blessing in disguise in that he was able to work for the brilliant and talented shoe designer Charles Jourdan. In the early 1990s, Louboutin launched his line of women's shoes, adding his bold, legendary bright red sole in 1993. The Christian Louboutin brand is a crowd favorite, enchanting women by the striking high heel and eye-catching red sole.
9. Karl Lagerfeld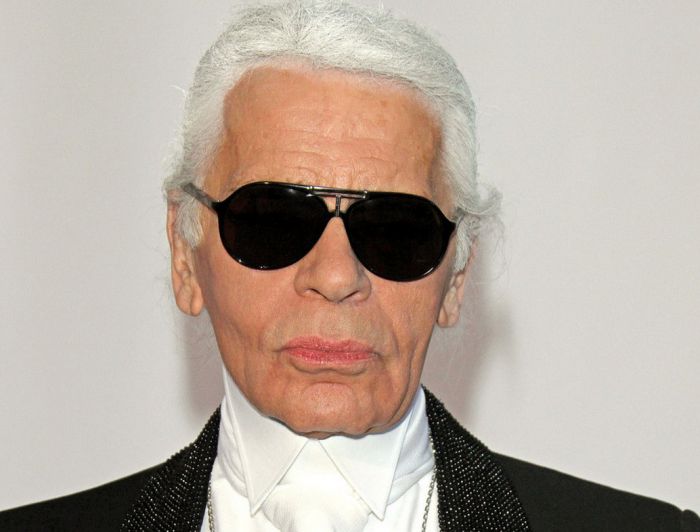 One of the most acclaimed fashion designers in the world, Karl Lagerfeld was born in Hamburg, Germany. As a teenager, Lagerfeld worked at Balmain for four years before moving to Jean Patou where he became an artistic director at 21. His prolific portfolio now encompasses Chanel and Fendi along with his own house. Known for his bold designs and constant reinvention, he's been hailed Vogue magazine as the "unparalleled interpreter of the mood of the moment." King Karl, the one-man multinational fashion phenomenon.
10. Roberto Cavalli

Born in Florence, Italy in 1940, Roberto Cavalli exuded artistic talent early on. Roberto showcased his first collection in 1970, shocking the world with his beautiful and lavish printed, colored leather gowns and denim. Exotic elegance was his signature, enchanting fashion lovers with wild prints and bohemian glamour. He has designed red carpet pieces for exclusive celebrities such as Jennifer Lopez and Victoria Beckham.
11. Marc Jacobs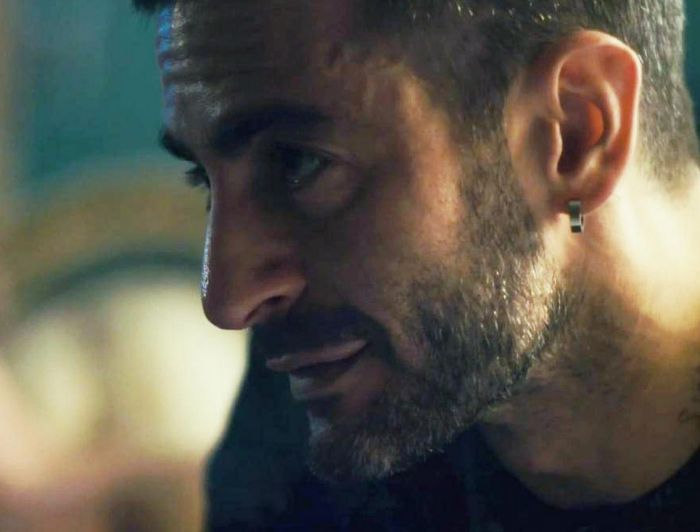 Born in 1963, New York designer Marc Jacobs has taken the fashion world by a storm with his bold, high fashion pieces worn by Cara Delevingne, Dakota Fanning, Kate Moss, and Lady Gaga, just to name a few. Since he established his successful label in 1986, Marc Jacobs has never gone out of style, continuing to impress fashion lovers across the globe.
12. Sandy Powell
British costume designer Sandy Powell has won numerous awards for her incredible, inspiring creations that exude personality and individuality of character. The impressive, Oscar-Winning costume designer has also won three Academy Awards for Best Costume Design and has been nominated a whopping 12 times for the award. She crafts beautiful, breathtaking masterpieces that elevate the meaning of fashion design in the film industry.
13. Domenico Dolce (R) and Stefano Gabbana
For Domenico Dolce and Stefano Gabbana, women empowerment is a significant mantra to live by, demonstrated through their strong designs that emphasize the womanly shape. The duo debuted their collection in Milan in 1985, establishing them as a new luxury brand to be reckoned with. 
Dolce&Gabbana 
express a new form of elegance, adding touches of modern classicism that evolves but steer away from their original timeless creations. Dolce and Gabbana are arguably the most influential designers of our time, revolutionizing the fashion world.
14. Alexander McQueen

Alexander McQueen perfected his tailoring skills at reputable names such as Anderson & Shepherd, Barmans & Nathans and Romeo Gigli before launching his brand in 1992. Alexander McQueen was highly regarded in the fashion industry, recognized for his iconic sense of style and extravagant, extraordinary design. It came as a devastating surprise when McQueen took his own life in 2010, shocking the fashion world and beyond.  The Alexander McQueen label designed Kate Middleton's wedding gown in showcased in 2011, praised across the globe for its beautiful craftsmanship.
15.  Valentino Garavani

Born in Italy in 1932, Valentino Garavani studied fashion design at a young age, training in Paris in 1950 and starting his fabulous line in Rome in 1959, after working for impressive houses like Dessus and Laroche. Valentino is celebrated for his profound ability to make women look utterly glamorous. The Italian maestro dressed influential women such as Jacqueline Kennedy and goes down in history for his signature fabric shade, Valentino Red.
16. Tommy Hilfiger
Known as the champion of star-spangled glamour, Tommy Hilfiger's favorite trends go from red, white and blue. Since introducing his first collection in 1985, no designer has become more closely associated with Ivy League prep than Tommy Hilfiger. After building his company on the modernization of all-American men's wear, and winning the CFDA Menswear Designer of the Year award in 1995, Hilfiger introduced women's wear in 1996 and sold the company for $1.6 billion ten years later.
17. Jean-Paul Gaultier

Born in 1952 in Val-de-Marne, France, Jean-Paul Gaultier thrives as a French fashion designer, exuding a sensual, irreverent style that continually challenges stereotypical femininity, and ignored tradition gender roles by embracing androgyny and the freedom of sexuality. At age 18, he joined the house of Pierre Cardin before moving on to Jacques Esterel and Patou. Gaultier's collection launched in 1976, but his own design house was established in 1982.
18. Herve Leger

Herve Leger is most famous for the brand's iconic bandage dresses, taking the fashion world by a storm during their initial production in 1989-1997, and again from 2008-present. Herve Peugnet's fashion resume is nothing short of impressive. At only 23 years old, Herve Peugnet gained recognition from talented fashion legend Karl Lagerfeld and was sought after by designers such as Chanel, Lanvin, Fendi, Diane von Furstenburg, Chloe and Swarovski. When he created the Herve Leger Line at age 28, the fashion world was astounded and inspired by his signature bandage dress, debuted at Herve Leger's 1989 runway show. An instant sensation, the bandage dress is still coveted today.
19. Ralph Rucci

When Ralph Rucci launched Chado Ralph Rucci in 1994, a new standard was established for a lavish dress coupled with an artistic twist. Ralph Rucci's work extends beyond trends, and he is the quintessential American couturier. Rucci is a forever favorite among high society socialites' due to his sculptural silhouettes, impeccable craftsmanship, and to-die-for materials.
20. Salvatori Ferragamo

Born in 1898, Salvatore Ferragamo made his name working with top celebrities and Hollywood stars in the 1920s. The Italian shoe designer established his iconic brand in 1927, changing the way people thought about shoes altogether. His scientific and creative approach to shoes inspired many innovations such as the wedge and cage heel.
21. Jimmy Choo

Jimmy Choo is an iconic luxury lifestyle designer defined by an empowered sense of glamour and a confident sense of style. Born in 1948 in Penang, Malaysia, Jimmy Choo Yeang Keat designed his first pair of shoes at the young age of 11. The London based designer traveled to England in the early 1980s to study at the Cordwainers Technical College in Hackney. After graduation, Jimmy Choo remained in England where he established Jimmy Choo Ltd in 1986 with good friend and British Vogue magazine accessories editor Tamara Mellon. The Malaysian icon has created shoes for many prominent figures such as Princess Diana, Julia Roberts, and Renee Zellweger.
22. Alexandre Herchovitch

Since launching his collection in 1994, the Brazilian designer has turned heads in the fashion industry with bold looks and striking, politically charged ensembles. Alexandre Herchovitch is a Brazilian icon, celebrated for his famous skull print collection and punk roots. His avant-garde aesthetic and daring taste make him a force to be reckoned with in the fashion world.
23. John Varvatos

Before launching his career in fashion, Detroit-native John Varvatos had his heart set on teaching science. Fate landed him in retail in 1983, where he began working for Polo Ralph Lauren and later, in 1990, earned head of the department of menswear at Calvin Klein. In 1995 returned to Ralph Lauren as the design head for menswear for all the brands of the company and introduced the Polo Jeans line. This success drove him to create his menswear brand in 2000. Today, John Varvatos continues to prosper, gaining much of his fashion inspiration from his rock n roll obsession and favorite artists.
24. Jonathan Jony I've

Sir Jonathan Ive was born in 1967 in London, England. The British designer studied art and Newcastle Polytechnic, paving his course to become a successful industrial designer and one of Apple Inc.'s most valued executives. Apple's Chief Design Officer crafted many of our iMac computers, ensuring its power, speed and easy-to-use features due to his flawless attention to detail.
25. Christian Audigier

French entrepreneur and fashion designer, Christian Audigier, was born in France in 1958. Christian Audigier has designed the trucker hats, jeans, t-shirts, bags, jackets, shoes, perfumes, motorcycles, furniture and many other things for many of his brands such as Ed Hardy. American Outfitters, Guess, and Von Dutch. An international sensation, Christian's iconic designs are sold in more than three thousand stores around the world.
26.  Michael Kors
Michael Kors was born on August 9, 1959, on Long Island, New York. The prominent designer moved to New York City to attend the Fashion Institute of Technology but dropped out after two semesters. Kors launched his women's collection in 1981 and became a judge on Project Runway in 2004. His collections are vastly worn worldwide, even First Lady Michelle Obama posed in a Michael Kors dress for her first official portrait.
27. Oscar de la Renta

Born in the Dominican Republic in 1932, Oscar de la Renta dressed every important woman throughout his six decades as a fashion designer. From Hilary Clinton to Sarah Jessica Parker, La Renta had every dress any girl wanted to have. The unique tone of red from his dresses became to be known as "De la Renta red." Oscar de la Renta will always be remembered as the man who knew what women wanted and desire. An old fashion gentleman who lived to dress women and make them feel amazing.
28. Zac Posen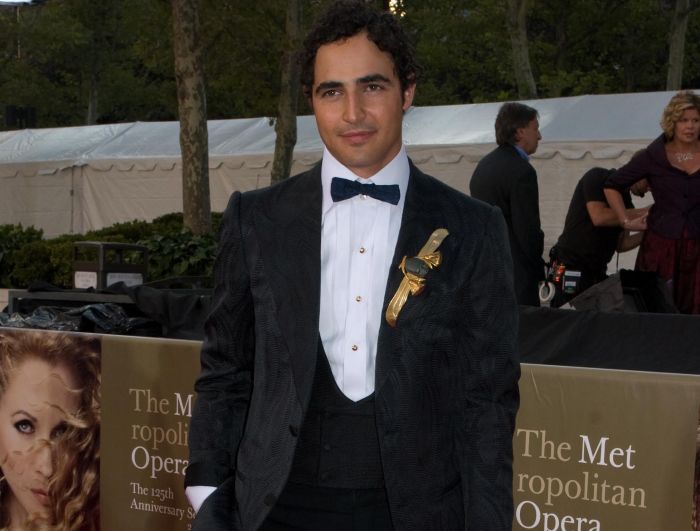 Zac Posen is world-famous for his modern American glamour that combines couture techniques and profound innovation. Born in New York City, the designer attended London's Central Saint Martins University in the womenswear degree program. He debuted his first runway show at the young age of 21. In Fall 2014, Zac Posen was announced as Creative Director for the prominent brand Brooks Brothers' signature women's collection and accessories.
29. Riccardo Tisci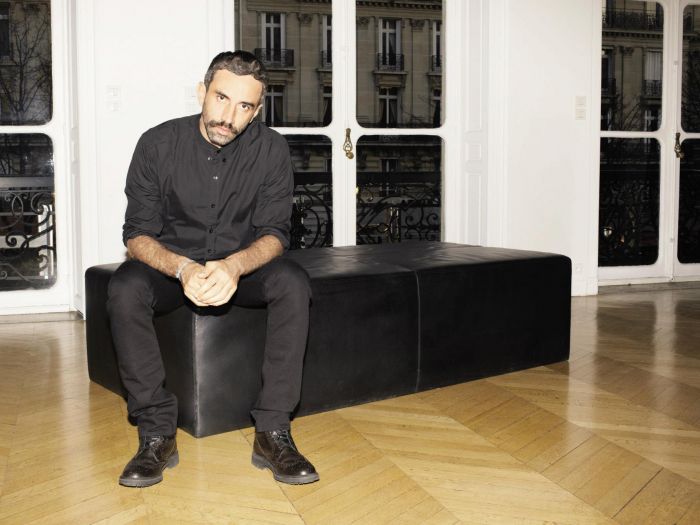 Relatively new in the fashion world, Italian-born Riccardo Tisci is already making quite the impact. Having graduated from London's Central Saint Martins Academy in 1999, he was soon picked up as Creative Director for Givenchy womenswear and haute couture.
30. Esteban Cortázar

Colombian fashion designer Esteban Cortazar made his name for being the youngest fashion designer in history to debut at prestigious New York Fashion Week. Esteban Cortazar is a Paris-based designer whose career includes his eponymous line CORTAZAR, a tenure as chief creative director at Emanuel Ungaro and much more. Vogue even donned the designer "the most uninhibited designer showing in Paris."
31. Paul Smith

Born in 1946 in Nottingham, England, Paul Smith's childhood ambition was to become a professional racing cyclist. At age 17 he suffered a serious accident that put an end to his dream of racing; instead, he spent months in the hospital making friends with people from the local art college who would introduce him to the world of art and fashion.  His designs aesthetic is synonymous with classic British tailoring and style. Simplicity is the designer's mantra, relying on as "well-made, good quality, simple cut, interesting fabric, easy to wear" as the driving force of his brand.
---