Popular People in The Crypto World
Just like any other industry, crypto is filled with various kinds of influencers and significant figures. Some of them are known to be popular pioneers in digital assets, while some have gained legitimacy much more recently through their success. Anyone who believes that they understand crypto should know these names and why they're significant. Let's go over some of the most popular figures in the world of cryptocurrency.
This is not financial investment advice.
This article discusses prominent figures in the cryptocurrency industry.
Nick Szabo
First up on our list of the most popular people in the crypto world is none other than Nick Szabo. Szabo is a colossal figure not just only in the cryptocurrency community but also for his work in cryptography and digital currency in general. The coinage of the term "smart contract" is attributed to him. Smart contracts are a central part of the Ethereum blockchain ecosystem. His digital currency "bit gold" was in many ways a precursor to Bitcoin. Though it was never implemented, bit gold shared a lot of similarities with the core protocols on which Bitcoin is built on.
With degrees in both computer science and law, and an intense fascination in the history of money, it is no surprise Nick Szabo was ahead of his block time. His ideas on the history and future of money, including the role of cryptocurrency, are well documented on his blog. Satoshi acknowledged that Bitcoin was based on Nick's work, but many believe that Satoshi is, in fact, Nick Szabo. Although he has been accused of being Nakamoto many times before, Szabo continues to deny each claim and further emphasizes the notion that there will be no further conjecture on who Nakamoto is, given that he wanted to stay anonymous since the beginning.
Tim Draper
Tim Draper is a renowned VC and angel investor. He is the founder of the Draper Association which specializes in seed-stage investment in "extraordinary projects." Tim has been an avid participant in the crypto space. He bought 3,000 Bitcoin after US Marshalls shut down the notorious Silk Road platform. Tim is something of a lucky charm for ICOs as his association with any ICO often leads to a successful crowdfunding exercise. He backed the Tezos project in 2017 that raised over $200 million. He also supported and invested in the Bancor project which raised over $150 million. Tim has also been vocal in calls for the SEC to provide a favorable regulatory framework for ICOs and cryptos in general.
Draper has been pretty bullish of Bitcoin and cryptocurrency as a whole going into the future. He has predicted Bitcoin's price to hit a whopping $250,000 by 2022! It's worth noting that Draper had predicted Bitcoin's price to surpass $10,000 three years ago, and sure enough, it did so and even more. As the dust continues to settle, Draper had held off on making any more predictions which could very well send the crypto community into a frenzy.
Draper continues to see great potential for cryptocurrencies and blockchain technology, as he made clear at the Intelligence Squared debate in New York at the end of April. In a debate with crypto-critics, Draper said that the magnitude and importance of bitcoin and the technology behind it surpass major technological epochs such as the Iron Age, the Renaissance, and the Industrial Revolution.
Hal Finney
Next on our list of influential crypto personas is Hal Finney. Although Finney passed away in 2014, many believe him to be the anonymous Satoshi Nakamoto. In addition to Szabo, Finney is another early adopter and contributor who many believe has the credentials to be THE Satoshi Nakamoto. Finney was a computer scientist and pre-Bitcoin cryptographic pioneer who was reportedly the first person, other than Satoshi Nakamoto, to use Bitcoin's software, file bug reports and make improvements.
He also built the first anonymous remailer, the first proof-of-work based digital cash system, RPOW (Reusable Proofs of Work), and of course received the very first Bitcoin transaction sent by Satoshi Nakamoto. In 2014, Finney died of Amyotrophic Lateral Sclerosis (ALS) and was cryopreserved by the Alcor Life Extension Foundation.
Vitalik Buterin
Vitalik Buterin is the co-founder and inventor of Ethereum. He started his career in crypto as a writer and is one of the co-founders of Bitcoin magazine, the first serious publication dedicated to cryptocurrencies. Buterin released the Ethereum whitepaper in 2013 and received $100,000 from the Thiel Fellowship to start working on the project. Next, he dropped out of college and suspended the writing for Bitcoin Magazine. As time progressed, Ethereum would soon take off and become what it is today.
Ethereum is now the second biggest cryptocurrency and Buterin now holds some of the most influence in the crypto community. He has such a major influence that a death hoax created by 4chan last year made Ethereum drop from $300 to $260 in a space of hours.
Charlie Lee
Charlie Lee has been involved in the crypto space since the early beginnings and is the creator of Litecoin (LTC), one of the first-ever altcoins. In 2013 he took the position of technical director at Coinbase but retired in 2017 to focus solely on Litecoin's promotion and development. Lee sent a shockwave across the crypto world when he stated that he was selling all his LTC. He sold them late last year when it was at its peak ($300+) and stated that he was trying to financially distance himself from the project so that no-one would suspect him to manipulate the market.
In an interview with Cointelegraph this February, Lee had further characterized the move to sell as his "first step" away from the project, a stance he later reaffirmed as necessary in order to ensure that Litecoin would become a fully decentralized cryptocurrency, true to the spirit of Bitcoin's anonymous character with its notoriously absent creator, Satoshi Nakamoto.
The world of crypto is filled with notable figures who can significantly impact the market. From Draper to Nakamoto to Buterin, the list goes on for these kinds of programmers and influencers who have been involved since the beginning. Although there have been numerous new influencers who have quickly gained support, these are some of the most popular names to know for anyone who claims to be in touch with what's happening in crypto.
---
Know of any other popular crypto figures who we missed?
Let us know in the comments!
As the year of BUIDL comes to a close. Blockchain technology is progressing more than ever. In honor of development continuing strong through a full year of the bear market, we look at the 20 most influential people in crypto (good or bad). This list includes devs, CEOs, influencers and troublemakers. All of these people made significant contributions and influence to space, and we would like to honor them all (sorry McAfee, we decided to leave you off the list this year).
20. 

Andreas Antonopoulos
Andreas makes our list this year due to his continued advocacy for the adoption and use of Bitcoin. With the current state of blockchain technology, one of the biggest hurdles towards mainstream adoption is simply awareness. While devs take a large amount of this list and deserve the highest amounts of recognition, it is people like Andreas that help the masses become more knowledgeable about our favorite emerging technology. This year, Andreas spoke at 11 events for blockchain advocacy, earning him the number 20 spot on our list.
19. Stephen Pair
Stephen Pair is the co-founder and CEO of Bitpay, which allows for the storage and spending of cryptocurrency through their wallet as well as their debit card. With a goal of mass adoption, Stephen earns a spot on our list by continuing the work of Bitpay in bringing ease of use of cryptocurrencies to the average user.
18. Jackson Palmer
No, this is not a joke, unlike how Dogecoin started. Jackson Palmer, Founder of Dogecoin continues to be a visible figure in crypto, producing videos and the popular Crypto Weekly stream on his Youtube channel. Palmer's twitter is a reliable source for skepticism and biting critique — a refreshing voice in the crypto space!
Ed. note: we originally misstated that Jackson Palmer was still involved in Dogecoin (he stepped away in 2015).
17. Joseph Lubin
Lubin could arguably be put higher on this list and is often an overlooked player in the crypto space. Co-founder of ConsenSys, Ethereum and the Ethereum Foundation, Lubin has somewhat lived in the shadow of other great names in the crypto world while making huge moves. He is credited with assisting in the development of smart contracts and blockchain governance. He is also a massive investor, with an estimated net worth between $1 billion and $5 billion.
16. Changpeng Zhao (CZ)
Who doesn't love the guy that keeps our funds safe? CZ has taken over the crypto exchange world in huge ways, making Binance the top market in the world with roughly $1 billion in volume daily. With new listings, charity organizations, and removal of listing fees, CZ showed us that Binance is not going anywhere quickly.
15. Stephan Tual
Stephan Tual continues to be a major influencer in the crypto space. Being both previously part of Ethereum and Slock.it, Stephan has now moved to Atlas Neue, which focuses on funding new startups in the blockchain space. Stephan continues to be a major influencer in the space and will most likely continue to be moving into 2019.
14. Justin Sun
Oh, Justin Sun. Love him or hate him, Justin continues to smash away on Twitter and be one of the more well-known marketers in the crypto space for Tron. Regularly tweeting about the progression of Tron, stats on transactions compared to other blockchain projects, and keeping everyone well informed about the Tron Foundation, Justin deserves a spot on this list. It's hard to go too many days without hearing about something that Justin has said or done.
13. Michael Arrington
When you think of big money coming into crypto, you can't help but think of Michael Arrington. With his large presence in Silicon Valley already cemented, Michael runs Arrington XRP Capital, which is a $100 million fund that is focused solely on crypto. His presence in the crypto space is likely to grow as the market grows, earning him a solid spot on our list.
12. Bobby Lee
Bobby Lee first cemented his position in the crypto space early in 2013 by opening BTCC, the first crypto exchange in China. Since then, Bobby has transitioned to The Bitcoin Foundation, which focuses on bringing safe and sustainable ways for new investors to enter the market and bring general mass adoption with proper regulation. Bobby regularly organizes events and deserves a spot on this list.
11. Peter Todd
Where would we be without developers in this new and emerging tech space? Among developers, Peter Todd is considered one of the most prominent in blockchain technology. His tireless efforts behind the scenes to make this technology accessible to everyone makes him an easy pick for this list.
10. Tim Draper
Breaking into the top 10 is the more recognizable name of Tim Draper. High powered venture capitalist and massive bag holder of Bitcoin, Tim first became known in the crypto space when he purchased 30,000 BTC from Silk Road after they had been seized by US Marshals. Since then, Tim remains an active and strong voice for cryptocurrency use and adoption. Being one of the most prominent venture capitalists on this list, he deserves a spot in the top 10.
9. Charlie Shrem
What kind of list would this be without a little controversy? Charlie Shrem became famous several years ago for his involvement in Silk Road and was sent to prison for a little over a year. Since then, Shrem has been active in the cryptocurrency space by joining Jaxx, a multi-blockchain wallet. It's always interesting to see what will happen next with Shrem and if he can stay out of trouble.
8. Roger Ver, Craig Wright, and Jihan Wu
Yes, I know that this is a 20 most influential people list, but it would be hard to give these guys their spots as opposed to grouping them, especially because they are surrounded by controversy and bickering. By now, everyone should be aware of the names Craig Wright, Roger Ver and Jihan Wu for their antics involving the Bitcoin Cash hard fork, hash war, and general childish antics. They certainly have not made this list for the right reasons at all, but regardless have become known among some even outside the crypto space. From Craig Wright randomly saying he is Satoshi Nakamoto to Roger throwing insults Craig's way, this has been one of the most devastating and embarrassing trios of hooligans in the crypto space. It will be interesting to see if they will continue their barrage of attacks through 2019 or if this will (hopefully) fade away with 2018.
7. Winklevoss Twins
By far the most recognizable duo outside the crypto space are the Winklevoss Twins, who were one of the original advocates for Bitcoin when they purchased 1% of all supply after winning their settlement with Facebook. This year, the twins have made waves for winning a patent for settling exchange-traded products (ETPs) with digital currencies. It is obvious that their presence has remained strong through 2018 and will continue to do so through 2019.
6. Brad Garlinghouse
Brad Garlinghouse is the CEO of #2 market cap token Ripple. While many criticize Ripple for not being decentralized at all, they still deserve mentioning due to their continued presence towards the top of all crypto market caps. Some of the biggest news of the year for Ripple came as they surpassed Ethereum as the #2 market cap, as well as continued partnerships with global banking systems.
5. Gavin Andresen
Gavin Andresen is best known as the lead developer for Bitcoin, as mentioned by Satoshi. Gavin has been considered to be fairly quiet over the last few years, but his involvement with the Bitcoin Foundation as well as his previous contributions to the development of Bitcoin means that he will always be a solid part of the crypto community.
4. Nick Szabo
Similar to Gavin Andresen, Nick Szabo was one of the original cryptographers to create ideas that have lead to Bitcoin and cryptocurrencies as a whole. He first created the concept of bit gold, which was never actually implemented but arguably created the framework for Bitcoin today. While the hunt for the true Satoshi Nakamoto continues, Nick Szabo is a potential candidate and his influence is still felt through 2018.
3. Brian Armstrong
Brian Armstrong is the CEO of Coinbase, the most popular fiat to crypto exchange currently available. Love it or hate it, Coinbase has created massive adoption for the regular person to convert their hard-earned fiat currencies into various cryptocurrencies. Throughout this year, Coinbase has worked hard to allow access to more currencies available to the masses. It's obvious that with 2018 and listing of new coins, as well as announcing the possibility of listing many more, Brian Armstrong and Coinbase are not going anywhere.
2. Charlie Lee
Charlie Lee is the creator of Litecoin and an active voice in the crypto community. He remains one of the most outspoken and present voices in the community and often appears on mainstream news networks. Charlie Lee created controversy this year when he announced that he had sold some of his Litecoin holdings, making many believe that he had betrayed his project. Regardless, the use case of Litecoin has proven throughout 2018 to hold up as an excellent payment service due to high transaction rates. And finally, for #1…
1. Vitalik Buterin
The modern-day crypto savior that is Vitalik makes #1 on our list. There can be many cases made as to why some people between #2 and #20 should be indifferent spots, or even removed from the list as a whole, but it's obvious that Vitalik is the king of all influence and development within cryptocurrency. With Devcon4 becoming one of the biggest crypto events to date being held this year, to the announcement of Ethereum Constantinople being released early next year, it is obvious that Vitalik is ages ahead of anyone when it comes to rapid development and ensuring that Ethereum has high use case and mass adoption across the entire crypto space. We are all excited and watching carefully to see what Vitalik will do next, and we have little doubt in our minds that he will make #1 on our list next year.
Cryptocurrency has caused the same excitement on the global markets as the Golden Rush at the beginning of the XIX century. Everyone wants a piece of it, investing in a variety of currencies from Bitcoin or Litecoin to some quite ridiculous ones like Dogecoin. There are many programmers, business analysts and journalists out there arguing about the future of cryptocurrencies, and their thoughts are sometimes too controversial to facilitate any truly solid conclusions about ongoing trends in the crypto world.
Cryptocurrency also has many influencers and other significant figures. These figures are pioneers in the world of crypto, and they have millions of social media followers. Do you know any crypto thought leaders? We've put together a list of the 10 most significant people working in the crypto industry and 5 most influential blogs in this industry. You better know those public figures if you are a Bitcoin gambler or have any interest in new crypto casinos, in the cryptocurrency market, as well as in the trusted resources delivering information about this market.
1. Satoshi Nakamoto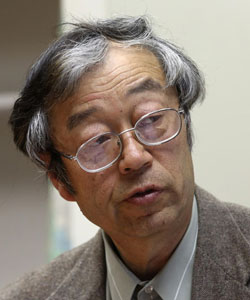 This unknown man is considered to be Bitcoin's founder, and his name is always a topic of speculation. The list of famous crypto influencers would not be complete without this mysterious maverick. This genius, or group of talented people, invented BTC and authored the Bitcoin whitepaper and original blockchain database. Many people consider Satoshi to be one of the greatest modern inventors of virtual currencies. He made an essential contribution to the modern financial revolution, and his name remains the most influential in cryptocurrency space.
This anonymous figure is believed to hold 1 million Bitcoins, which is worth around $8 billion at the time of writing. This fact makes everyone think about mining their currency.
2. Nick Szabo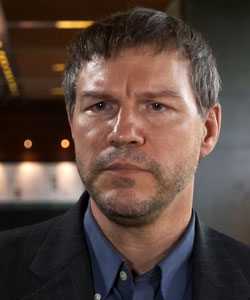 Nick Szabo has been around since the beginning of the digital blockchain era. Nick is a big deal in the IT world and a doctor of computer science, and he is famous because of his valuable contribution to the crypto industry. He applied all his experience while developing cryptocurrency and digital contracts. This resulted in a well-thought-out system of smart contracts. Nick developed his version of cryptocurrency in 1998, called Bitgold. His invention was similar to Bitcoin. His idea was that a group of people would dedicate computer power to solving cryptographic puzzles and that each puzzle's solution would become part of the next crypto challenge; meanwhile, the system would create the growing chain of a unique property. Nevertheless, the idea of Bit Gold was never implemented.
There is no clear answer to the total earnings of this man. However, many link him to Satoshi Nakamoto, while giving plenty of evidence to prove that he is the one. If it is true, the overall estimation of his earnings is close to $2.6 billion.
3. Gavin Andersen
Satoshi Nakamoto didn't start the blockchain revolution alone: Gavin worked alongside him. It automatically made him one of the crypto community thought leaders. This guy made an essential contribution to both Bitcoin and blockchain development. Gavin has access to the alert keys, which make it possible to transfer Bitcoin system alert messages. Nowadays, he is considered to be one of the richest BTC programmers, owning $7.7 billion.  Well that's a  pretty good reason to develop blockchain technologies, isn't it?
4. Roger Ver

Roger Ver is at the top of the list of NYC crypto influencers. Roger is also known as "Bitcoin Jesus." Roger was among the first people to invest in the digital currency. Also, he supported the new startup's generation and is known for Bitcoin Cash development, the original BTC hard fork. Bitcoin Cash gives users the ability to transfer their money more conveniently, and these fund transactions are fast and rather cheap. Nowadays, he owns 400,000 bitcoin, a stash estimated to be nearly $1 billion.
5. Vitalik Buterin
This crypto influencer is the youngest in our list. Why is he so popular? Vitalik Buterin, a 24-year-old Canadian-Russian programmer, is the founder of Ethereum. His total net worth is between $400 and $500 million. Vitalik first became popular when he wrote articles in exchange for Bitcoin payments. He wrote about Bitcoin and blockchain-related topics. However, Buterin became famous worldwide thanks to the invention of Ethereum. He created a brand-new cryptocurrency with its own Ethereum blockchain. Today it's the second most valuable digital currency in the world.
6. Chris Larsen
This businessman is well known for being the Ripple co-founder. Ripple is a crypto exchange network and digital currency. What are the strong points of Ripple? It offers global money transactions which make XRP one of the most valuable cryptocurrencies in the world. It is noteworthy that Ripple also works with charitable organizations. Not long ago, the company partnered with the singer Madonna; their goal was to collect money for people in Malawi. Chris Larsen shows that it's important to share with people who are in need. Nowadays, his net worth is around $8 billion.
7. Brian Armstrong
What makes Brian Armstrong one of the most important people for the whole crypto industry? Brian is the creator of the Coinbase cryptocurrency system. That's a top crypto resource with the BTC exchanging platform, and it has a strong community of supporters. Brian is a highly educated man; he studied Computer science and Economics and received a Master's Degree at Rice University. Brian Armstrong is the true blockchain enthusiast whose biggest desire is to promote BTC among new clients. Armstrong is a respectful entrepreneur and effective leader who has worked with a large number of startups and companies with various audiences. This resulted in a $1 billion fortune and worldwide fame.
8. Andreas Antonopoulos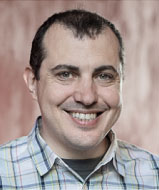 Andreas Antonopoulos is a true BTC enthusiast of Greek-British descent. He studied Computer Science, Data Communications and Distributed Systems. What has he contributed to the Blockchain ecosystem? He is the author of more than 200 articles on security, data centers, and computer science. Brian has been the technical advisor to more than 500 IT companies. Moreover, he is the author of several Bitcoin-related books, including Mastering Bitcoin and The Internet of Money. These books are considered some of the best Bitcoin technical guides.
His discussion with Roger Ver about the value of Bitcoin and the story he revealed about losing his Bitcoin savings urged people to make a $1.6 million donation to him back in 2012. Quite a gesture from the crypto community!
9. Erik Voorhees
This guy is impressively popular among the Blockchain community. First of all, he is the creator of various Bitcoin startups. Moreover, Erik is the co-founder of the Coinapult company. Voorhees's greatest desire is to transform the ongoing economic situation. He wants to reverse the painful problem of economic fraud and counterparty risk. Voorhees is a true Bitcoin supporter; he keeps all his wealth in Bitcoin. His company, Satoshi Dice, has been sold for $11.5 billion, however, his share remains undisclosed.
10. Charlie Lee
Last on our list is Charlie Lee who has worked for Google and Coinbase. Later, he created Litecoin, which is now the 6th most valuable cryptocurrency according to Coinmarketcap. Many people consider Litecoin to be more convenient because of transaction speed. The average time for a money transfer is 2.5 minutes; that's 4 times faster than Bitcoin. Once, Charlie played a controversial trick: he decided to sell all his Litecoins, saying nothing about his savings. Later, he said that the reason was to eliminate the "conflict of interest," which should be helpful in terms of further promotion among the blockchain community.
So, no matter whether you are interested in Dogecoin gambling or you are a true Bitcoin enthusiast, this list of outstanding personalities is sure to inspire you; and, who knows, maybe you will join them in the future!
---
Source:
https://medium.com/coinbundle/the-5-most-popular-people-in-the-crypto-world-5bb707818b2d
https://medium.com/ethex-market/the-20-most-influential-people-in-crypto-2018-5b86d286750f
https://bovegas.com/blog/cryptogaming/cryptocurrency-thought-leaders/